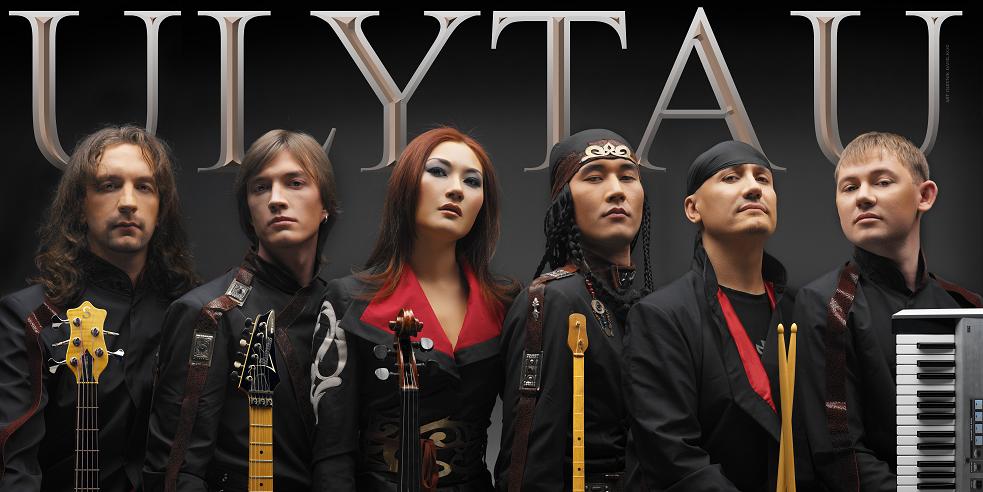 The idea to establish a band occurred to the producer Kydyrali Bolmamov, which was realized in 2001.The Project «ULYTAU» attracts attention due to the fact that there are not any analogous bands anywhere. «ULYTAU» is a confluence of the Western and Eastern cultures, where the gentle sounding of the violin is harmoniously intertwined with the charming tunes of the Kazakh dombra, at that, the up-to-date arrangements based on the rock music are unique. The musicians of «ULYTAU» perform the compositions of the greatest composers such as Kurmangazy, Dauletkerei, Tattimbet, N.Tlendiyev, Bach, Vivaldi, Paganini and other. In their creative work «ULYTAU» is striving for emphasizing and delivering all the excellence of the folk compositions to the listeners, popularizing the art of playing dombra in the young society and representing the grandeur of the Kazakh folk heritage to the world.
The advent of this poetically beautiful trio of an dombra, a violin and a guitar was long-awaited, and that's why it was regular. In one line with the other popular pop projects «ULYTAU» is distinguished by the unique style of performance and the professional arrangements.
The World Music Performers Championship, held in Hollywood (USA) from 7th through 14th of October, 2001, was the first serious trial for the young musicians, and they not only stood it with honour, but also won the Grand Prix and the Golden Medal. The musicians of the band «ULYTAU» gained their victory in the serious struggle: the representatives from 86 countries of the world took participation in the Championship. The band «ULYTAU» passed all stages of the competition with dignity. The art of performance, the unique style, and the masterly handling of the instruments became the components of success.
Author of the Project, Producer General: Kydyrali Bolmanov