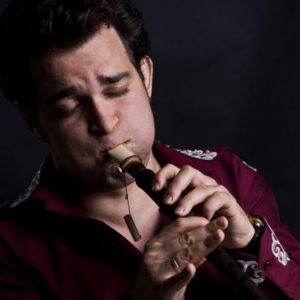 " … The singing of the duduk only appeals to him who is really interested in the life of his own soul "
Argishty concerts are a pleasure for the ears and the soul: exquisite Armenian melodies in a magnificent performance, full of purity like the peaks of the Ararat. This is an opportunity to penetrate the innermost secrets of life, immerse yourself in meditation, feel the breath of time … That feeling of flight and detachment captures and does not leave the audience throughout the concert.
The Armenian duduk, traditionally made from apricot wood, was first mentioned more than 3500 years ago in the cuneiform inscriptions. The unique and inimitable sound of Armenian duduk affects the most delicate strings of the soul, revealing the invisible bolts and absorbing all the joys and sorrows of mankind. No wonder that playing this unique ethnic instrument was recognized by UNESCO as a Masterpiece of the Intangible Cultural Heritage of Humanity. By the duduk and creating nice inspiring melodies, Argishty touches shimmering facets of the human soul.
Argishty was born 1983 in St. Petersburg. At the age of 16 years Argishty heard for the first time a duduk in the "Gladiator" movie and it was immediately clear to him that this would become his instrument as the perfect "translator" of his feelings and inner world to the audience. After his academic music education in St. Petersburg, Argishty decided to go to the duduks historical homeland and there he continued his studies at the Yerevan Conservatory by one of the best contemporary duduk players: Gevorg Dabaghyan.
After Argishty acquired high professional level, he began his solo career in 2008 on the advice of his teacher.
Argishty identified himself with the art and the power of the large Armenian population that has seen much turmoil and tragedy in its history, and managed to throw out all the accumulated energy and "genetic memory" in his unforgettable performances, first in his native St. Petersburg, then other cities in Russia and abroad to Europe, Asia…